Stephanie O'Dell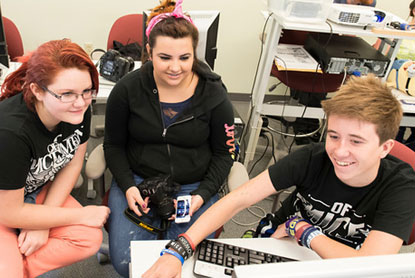 Where: Virginia Museum of Fine Arts | Pauley Center Studios

200 N. Boulevard, Richmond, VA 23220
When: Monday – Friday, July 17-21, 2017 | 9:00 am – noon (5 sessions)

Details: Ages 13 – 17 | Discover where fine art meets graphic design! Learn the basics of professional design tools, Adobe Photoshop and Illustrator, to create a unique logo and design an alternative book inspired by work of VMFA artists.
Students are encouraged (but not required) to bring their own flash drives!

Cost: $140 (VMFA members $120)

Click here to register.