Co-sponsored by Lemelson Center for the Study of Invention and Innovation
Where: American History Museum | Spark!Lab, First Floor, West Wing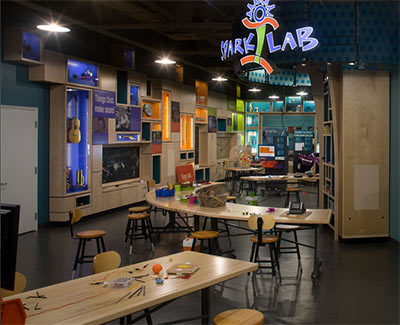 Constitution Ave NW between 12th & 14th Streets, Washington, DC
When: Tuesday, December 26, 2017 | 10:00 am – 4:00 pm
Details: Spark!Lab is where museum visitors become inventors. The Lemelson Center for the Study of Invention and Innovation invites children between the ages of 6 and 12 to create, collaborate, explore, test, experiment and invent. Activities for children and families incorporate traditional science, technology, engineering and math (STEM) with art, history and creativity.
Spark!Lab activities are designed around common themes that connect to National Museum of American History collections and exhibitions. Themes are developed broadly to incorporate a wide range of collections and will change on a regular basis, ensuring that regular visitors have something new to explore.
Cost: Free, First come first served
Click here for more information.