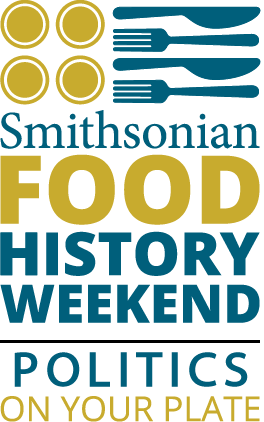 Where: Smithsonian National Museum of American History
14th Street & Constitution Avenue, NW, Washington, DC 20001
When: Friday, October 28, 2016, 9:30 am – 4:30 pm
Details: The Food History Roundtables are a day-long free symposium for all inquiring minds. Leading researchers, practitioners, and thinkers come together to address big issues around food in America via four roundtable sessions over the course of the day.
Schedule
Session 1: The Politics of Food- 9:45a.m.-10:45a.m.
How is food political, and why does it matter? Setting the terms and themes for the day.
Session 2: The Politics of Farm Labor- 11:10a.m.-12:10p.m.
How are workers' lives shaped by what we eat?
Session 3: The Politics of Labeling- 1:30p.m.-2:30p.m.
How did food labels become so complex?
Session 4: The Politics of Health- 3:00p.m.-4:00p.m.
What's good for you, how do you find out, and who gets to decide?
Cost: Free
Click here for more information.