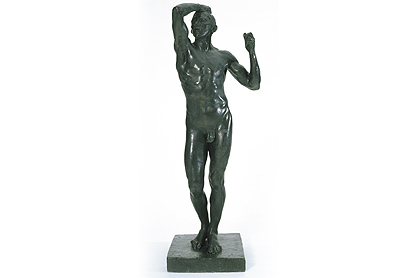 Where: Virginia Museum of Fine Arts
200 N. Boulevard, Richmond, VA 23220
When: Friday, February 26, 2016, 6:30 pm – 7:30 pm
Details: Most of Auguste Rodin's sculptures depict the naked human body. This lecture will explore his lifelong engagement with the subject. In-depth examination of such works as The Age of Bronze, The Thinker, and The Kiss will reveal Rodin as one of art history's most profound and original artists. This lecture is inspired by Rodin: Evolution of a Genius, on view through March 13.
Cost: $8 (VMFA members $5)
Click here for more information.