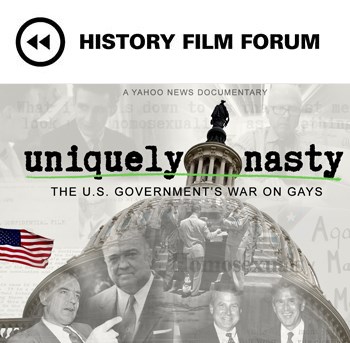 Where: Smithsonian National Museum of American History
14th Street & Constitution Avenue, NW, Washington, DC 20001
When: Saturday, November 21, 2015, 2:00 pm – 4:00 pm
Details: A Yahoo News documentary, reported and narrated by Michael Isikoff, explores a dark and little-known chapter of America's recent political past when gays and lesbians were barred from employment in the federal government and the FBI, through its "sex deviates" program, secretly collected hundreds of thousands of files on the sex lives of American citizens.
Discussion:
Michael Isikoff, Chief Investigative Correspondent, Yahoo News
Charles Francis, veteran Republican public relations consultant, attorney, and journalist
Harry Rubenstein, curator, National Museum of American History
Lisa Linsky, partner, McDemott, Will and Emory
Cost: Free, tickets required.
Click here for more information.