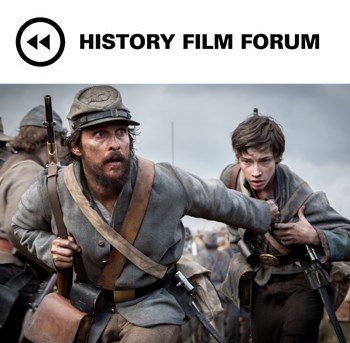 Where: Smithsonian National Museum of American History
14th Street & Constitution Avenue, NW, Washington, DC 20001
When: Saturday, November 21, 2015, 7:00 pm – 10:00 pm
Details: A discussion with writer/director Gary Ross (Hunger Games, Seabiscuit) along with scholars David Blight and Steven Hahn on Ross's latest project THE FREE STATE OF JONES. The film tells the story of "Captain" Newt Knight (Matthew McConaughey), a yeoman farmer in Jones County, Mississippi, and the story of Jones County's secession from the Confederacy during the U.S. Civil War. THE FREE STATE OF JONES opens in theaters in 2016. The program features exclusive footage from the film.
Discussion:
Gary Ross, Filmmaker
David Blight, Yale University
Steven Hahn, University of Pennsylvania
Cost: Free, tickets required.
Click here for more information.