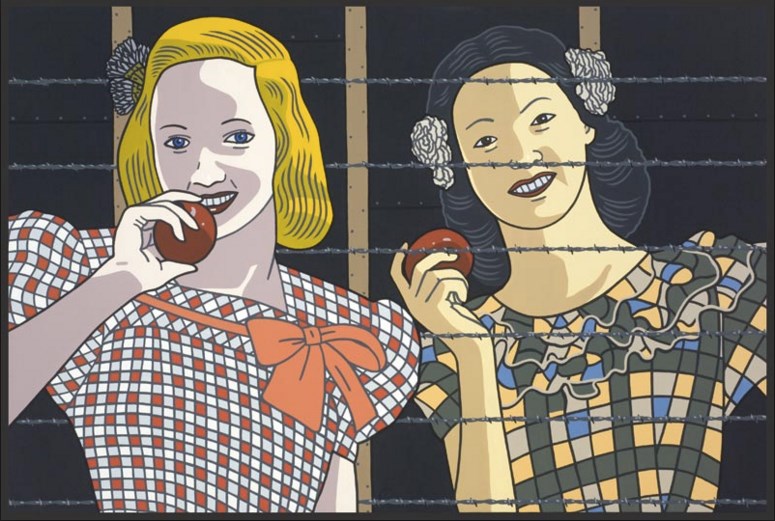 Where: Smithsonian National Museum of American History
14th Street & Constitution Avenue, NW, Washington, DC 20001
When: Friday, February 19 2016, 6:30 pm – 8:00 pm
Details: The Day of Remembrance commemorates the day that President Franklin D. Roosevelt signed Executive Order 9066 authorizing the incarceration of Japanese Americans during World War II. Roger Shimomura spent his formative years in an incarceration camp in Idaho with his grandmother. His grandmother recorded her experiences in her diaries, which are the basis for many of his paintings.
The program begins with Welcome Remarks by museum Associate Director David Allison and an artifact donation ceremony. Then there will be a film clip about artist Roger Shimomura and conversation between the artist and film producer David Ono, with audience Q&A. Finally, the program concludes with a poetry performance about Japanese American incarceration by spoken word poet Regie Cabico. Following the program, there will be a book signing by the artist Roger Shimomura in the LeFrak Lobby.
Cost: Free
Click here for more information.