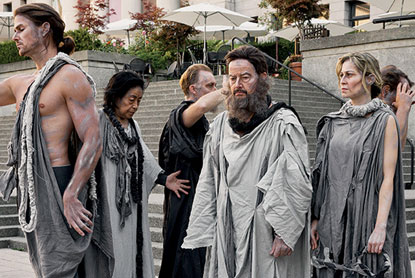 Where: Virginia Museum of Fine Arts
200 N. Boulevard, Richmond, VA 23220
When: Wednesday, February 10, 2016, 1:00 pm – 2:00 pm
Details: Join Dr. Mitchell Merling, Paul Mellon Curator and Head of the Department of European Art, and Owen Duffy, Exhibitions Manager at The Anderson at VCU (and former VMFA Curatorial Assistant for Contemporary Art), in a conversation about the forceful impact of Rodin on modern and contemporary art. They will also specifically discuss the video installation by Denys Arcand and Adad Hannah entitled Burghers of Vancouver, created in response to August Rodin's Burghers of Calais and currently installed in the VMFA Lewis Focus Galleries.
Cost: Free, tickets required
Click here for more information.